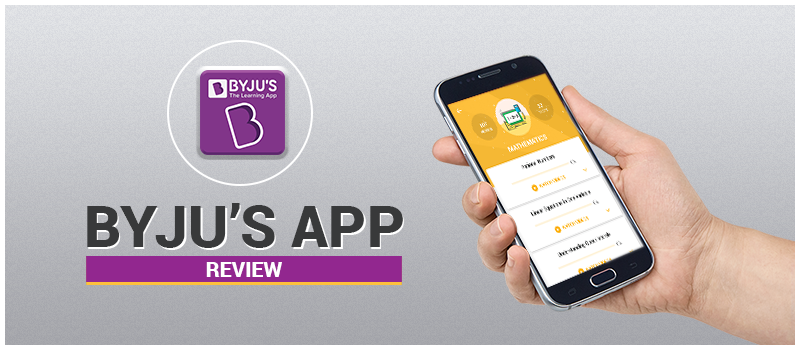 BYJU'S – The Learning App is India's largest ed-tech company and the creator of the most revered K12 learning application. BYJU'S is motivated by the vision of creating a learning experience for students that integrates the best of the best teachers and assessments that are uniquely tailored for every student.
How it all Began!
Byju Raveendran, an engineer by profession, sat for the CAT exam during one of his work breaks with absolutely no preparation and he was able to score a 100 percentile! Astounded, he retook the exam and he scored a 100 percentile once again.
Having witnessed his brilliance, the friends of Byju urged him to educate and assist them in preparing for the CAT exam. And soon enough, he was conducting workshops for more than 1000 students in auditoriums. This massive response validated his method of teaching, which is "how to predict questions and how to learn."
Byju understood that if he wanted to influence the way students learn, he had to first make them fall in love with learning. For his grand mission to come to fruition, he realised he would have to start early because the founding years of learning are when the students start feeling the subject. With this in mind, Byju Raveendran launched Think and Learn Pvt. Ltd., focusing primarily on the BYJU'S K-12 segment in 2011, followed by its flagship product BYJU'S – The Learning App in 2015.
The Problem with the Traditional Method of Teaching
The traditional method of teaching trains children only to solve questions but not to ask questions. This type of learning is memory-based learning motivated by the fear of exams more than love for learning.
What did Byju do to address the problem?
Byju, having understood the problem with the traditional teaching method, began developing learning experiences and systems that made learning easy and enjoyable. He made learning more engaging and personalised. He leveraged technology and data science to create a customised learning experience for each student.
What is the advantage of integrating technology in education?
Integrating technology in education allows one to take classes from the best teachers while also personalizing a student's learning journey. Learning this way improves the understanding and retention of concepts. It is easy to visualise complex concepts when learnt this way. Personalised feedback and assessment are possible because of the vast availability of data on students' learning patterns. This way, the learning program is personalised based on each child's proficiency levels and capabilities, which helps them learn at their own pace and style.
There is no other product like BYJU'S – The Learning App in the market yet that can reach out to such a large number of students and create great engagement at the same time. There is no doubt that a great product like this will revolutionise the way students learn across the world, making them fall in love with learning.
You can share all your feedback, queries, complaints or any concerns you may have about BYJU'S learning programs at their official support page. Keep in your mind to avoid BYJU'S fraud or fake websites by contacting the official support. Their dedicated team normally addresses customer questions within 24 hours.