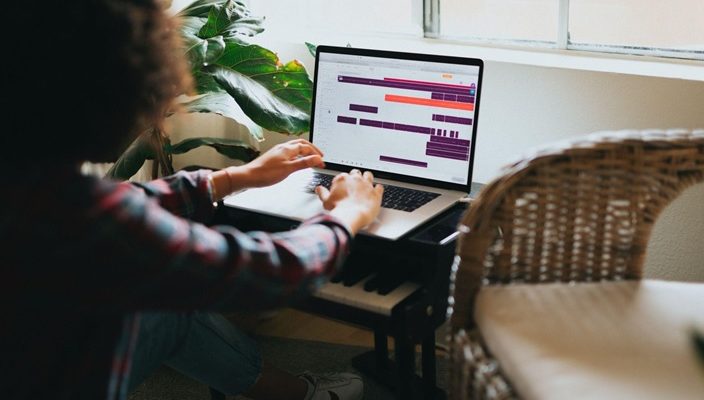 As a leader in online learning, University of Phoenix offers over 30 bachelor's degree programs across industries like business, nursing, technology, education and criminal justice.
Undergraduate students embarking on a four-year program with the University typically choose a bachelor of arts (BA) or a bachelor of science (BS).
Here, we'll explore the differences between BA and BS degrees and share some of the University's tips on choosing the right undergraduate degree for you.
What's the Difference Between a BA and BS Degree?
BA and BS degree programs both usually require 120 semester credits, equal to approximately four years of full-time study. But they have one major difference: BA programs usually offer a breadth of knowledge in a given discipline whereas BS programs focus on a narrower path of study.
Some examples of BA programs include those in the liberal arts, languages and social sciences. BS programs often cover subjects under the umbrella of science and mathematics.
While most subjects always fit into one of the two categories, some schools vary in classifying subjects as BA or BS (for example, communications, political science or sociology).
Bachelor of Arts Degree Programs Explained
Studying for a bachelor of arts degree program can allow students to:
Explore the breadth of their chosen subject area
Develop an understanding of this subject's wider background
Work through a diverse curriculum to expand their educational knowledge
For instance, a University of Phoenix Bachelor of Arts in English degree can enable students to study literature and develop their writing skills while gaining a deeper understanding of various arts subjects.
A BA degree can be a great choice for those seeking a well-rounded education that integrates focused learning in their chosen subject with general arts studies.
Requirements for Studying a BA Degree
To apply for a BA degree program, students usually require a high school or GED diploma or similar proof of their completion of secondary studies. Some colleges or universities may ask applicants to fulfill grade-point requirements or achieve minimum scores on the ACT or SAT exam.
BA programs usually include general education classes early on, meaning students can expand their knowledge of the subject area. Some colleges consider these sessions prerequisites for students to move on to specialized or advanced classes. The transfer of an associate degree may, in some cases, fulfill these general requirements.
BA Career Paths
Due to its broad focus of study, a BA program may benefit those looking to enter careers that prioritize critical thinking and communication skills. These programs can also lead to jobs that require knowledge of a range of topics instead of specific technical skills.
Some examples of career paths that BA graduates could pursue include roles in niches like web development, management, and engineering.
Bachelor of Science Degree Programs Explained
A bachelor of science degree program provides students with a more focused study of a discipline with courses emphasizing subjects in the fields of science and mathematics. Science-related careers that involve specific or functional working knowledge and technical skill sets often require a relevant BS qualification.
For instance, a Bachelor of Science in Nursing (BSN), like the one offered by University of Phoenix, may help nurses progress in their careers. Likewise, a computer science degree could help prepare students for career paths in niches like cybersecurity, data science and software engineering.
Requirements for Studying a BS Degree
BS degrees tend to have similar application requirements to BA programs (usually, proof of the completion of secondary studies or a specific grade point average, SAT or ACT score).
However, the general education requirements of BS programs differ from those of a BA. BS students often spend the first couple of years of their programs taking courses on essential subject-related skills before narrowing down to more focused areas of study.
BS Career Paths
A BS degree program can lead to many sought-after career paths including those in:
Nursing
Criminal justice
Environmental sciences
Accounting
Computer programming
How to Choose the Right Undergraduate Degree for You
When deciding between a BA or BS undergraduate degree program, students should determine their educational and professional goals. Those pursuing a more practical or technical career may be best exploring a BS degree. Others who hope to develop broad knowledge across a subject area may wish to consider a BA.
Additional tips to keep in mind when choosing an undergraduate degree include:
Examine a school's institutional catalog and specific course requirements. This will help you gain a deeper understanding of the programs you're interested in.
Seek confirmation of your interest in a subject or profession, perhaps by taking career or personality tests and signing up for an internship.
Learn what requirements you need to enter your chosen profession. This can help you select a degree that can prepare you for any necessary licensure or certifications.
Explore University of Phoenix's online BA and BS degree programs.
About University of Phoenix
University of Phoenix is dedicated to furthering adult and nontraditional learners' educational goals and guiding students as they explore career options and degree programs to suit their interests. The University's degree programs line up with multiple career paths currently in demand like those in cybersecurity, business and nursing. University of Phoenix makes it possible for anyone to earn the degree they want thanks to its numerous scholarship opportunities, flexible start dates and online classes. Plus, the University's Career Services for Life® commitment benefits active students and graduates as it provides the resources needed to be prepared when entering the workforce for no additional charge. Resume and interview advice, career guidance, and education and networking opportunities are just a few of the many services available. For more information, visit www.phoenix.edu.