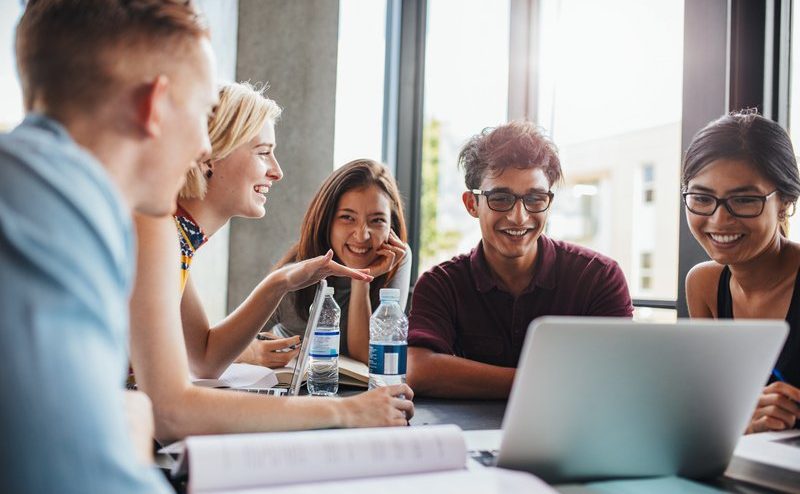 If you're planning on going to university in Thailand, and you'd like to study part of your course abroad, you'll find several great institutes of learning which are affiliated with universities in Europe, America and Australia. Settling in as an international student can be a daunting task, you've no friends, you don't know the area and sometimes you don't speak the language that well. Here is some advice on studying overseas as an international student.
Arranging Student Accommodation
There are many challenges to studying abroad, but the pros by far outweigh the cons. Finding good student accommodation can be difficult when you are studying in a foreign country. You don't know a lot about the city or town, so it can be hard to choose a good home.
You should contact the university and discuss your budget; they'll be able to help you find a place that suits your needs. If you study international courses in Thailand (known as เรียน อินเตอร์ ใน ไทย locally), which offer part of the programme in another country, you must carefully consider all of your housing options.
Here are just some examples of housing options available to international students:
University Halls – Most first year students stay on campus, and most international universities have halls which are dedicated to international arrivals. Although they can be distracting, you'll make plenty of new friends there. Extra support is provided from the university, so you aren't alone.
Private Student Halls – This is similar to the options above, but you have your own room and other amenities. Some student halls are a good distance away from the centre of the city and sometimes the university itself.
Private Accommodation – You are in charge of where and with whom you are living, giving you more independence.
Bank Account
Once you've sorted out your accommodation, you should ask the college about setting up a bank account. It is best to apply for a debit or credit card; this allows you to pay for goods and get around without carrying cash.
Learn the Routes
Before you go to university, make sure you get familiar with the route you'll take. If you live a bit city, you'll probably have lots of options, so get used to 2 or 3 of them before college begins. Try bringing a buddy along just in case you get lost, don't worry about making mistakes, it's an adventure at the end of the day.
Be Sociable
Join as many clubs and societies as you like, it is a great way to meet new people and settle in. You should also try to volunteer or work part-time; it will increase your confidence and allow you to mix with students and locals alike.
If you are taking the step to study abroad, make sure you are prepared for your new environment. There are times when you'll feel homesick, fail an exam, struggle to fit in and face problems maintain your budget, this happens to nearly every international student, so don't be discouraged. Once you've some basic tools, you'll be able to overcome all of the initial hurdles you face.