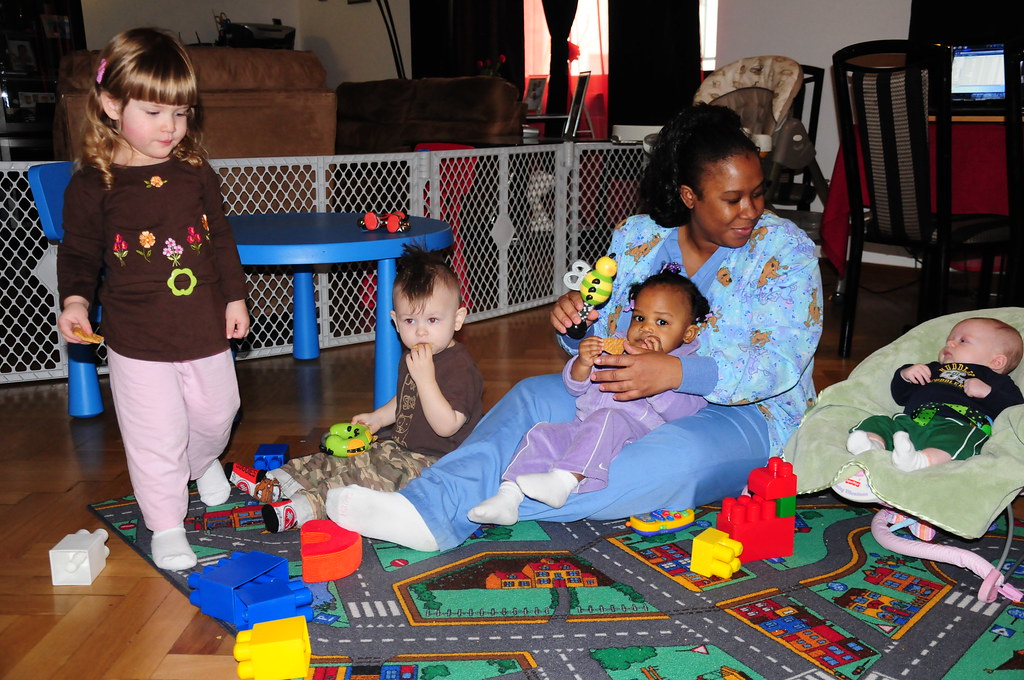 Studies conducted in a number of countries[1] around the world, including the US, Bermuda, Canada and Sweden, show there's positive relationship between high-quality child care and subsequent cognitive development and social development of children. The caveat, however, is ensuring children have well-regarded and highly-regulated institutions delivering such care. Centers delivering child care in Gaithersburg MD meet – and perhaps even exceed! – those criteria.
The Rigors of Regulation
Parents looking to place their young children into child care often struggle with where is a safe and trusted space. In Gaithersburg, MD – as with the rest of the State, the Maryland State Department of Education (MSDE), Division of Early Childhood Development[2] regulates all child care centers. Specifically, the Divisions' Office of Child Care (OCC), Licensing Branch plays a pivotal role in such regulation.
Among a host of other duties that the regulator discharges towards centers offering child care in Gaithersburg Maryland, includes:
The issuance of licenses for child care
Conducting regular inspections of child care facilities
Investigating all complaints against licensed child care operators
Monitoring and shutting-down unlicensed facilities
Enforcing Maryland's laws in respect to any complaints or breaches of the regulatory framework
As a parent or guardian of a child in Gaithersburg MD, you'll appreciate the rigorous regulatory framework that supports the licensed child care sector. So, what do these regulations mean for you? Well, it means that, once you've assessed that a center is in good standing in terms of its licensing obligations, you are assured it is a safe and trusted environment to care for your child.
Trusted and Safe Child Care
But there's more regulation and governance around licensed child care centers to guarantee trusted and safe child care for your kids. For instance, as a parent, you can rest assured that the terms of the licensing for child care in Gaithersburg MD cover many aspects of interest to you, including:
Providing care only within areas of the center that the authorities have approved for such purposes
At any given time, accommodating only the licensed maximum number of children approved by the State
At all times, the facility must commit to supervising children as appropriate, not only for their age, but also based on their individual needs
Facility management is mandated to always keep the facility clean, well-lit and equipped with appropriate ventilation and temperature control
Special attention must be paid to food, snacks and nutritious meals, which must all be prepared, stored and administered to the highest of safety, sanitary and health standards
Like all licensed child care facilities in the State, licensed centers offering child care in Gaithersburg Maryland provide plenty of healthy, safe and supervised indoor and outdoor activities to their children. These activities are carefully calibrated according to the age, and individual needs and capabilities of each child.
Finally, in case parents wonder what the center might do if there ever was an emergency. Well, as a licensed facility, it is the center's duty – as a condition of maintaining license in good standing – to maintain up-to-date emergency contact information for each child enrolled in the facility. When parents and guardians drop off their children in the care of a day care center in Gaithersburg MD, they should rest assured that child is in a safe, trusted and caring environment.
[1] https://www.child-encyclopedia.com/child-care-early-childhood-education-and-care/according-experts/child-care-and-its-impact-young-1
[2] https://www.ndm.edu/sites/default/files/pdf/acp-MSDE%20Parents-Guide-to-Regulated-Child-Care.pdf