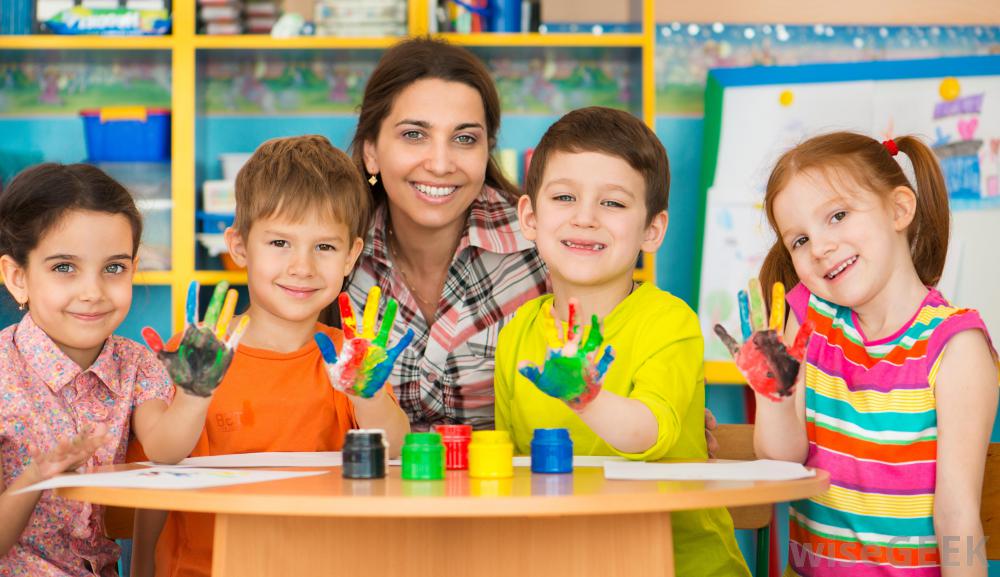 Many parents find it a daunting challenge to select the right learning institutions for their children, and with so many schools that accept nursery and kindergarten levels, it makes sense to spend some time evaluating each school prior to making any decisions. To help you in your quest for the best early years education for your child, here is the schedule for a typical day at a top-rated nursery school.
08:30 – Arrival and Garden Play – The children would arrive between 08:00 and 08:30 and their first port of call would be the nursery garden, where they can play with their friends. The children are with several carers while they play outside, and in the event of rain, there would be a soft room that is fully equipped for safe play.
09:00 – 09:30 – Daily Greeting Activity – The children and teachers would sit in a circle on the floor and greet each other, sing a few songs and discuss the day's up and coming activities. There would typically be a theme for the week, which might be animals, sports or even professions, and the teacher would explain how the day will be spent. Each child is given an opportunity to say something to the class, which might be about the journey to school in the morning, or something they did the day before, which encourages participation.
09:30 – 10:00 – Outdoor Guided Play – There would be an area outside that is dedicated to play, and the children are allowed the freedom to engage in their preferred activity, and this might include water or sand-based activities. Outdoor play should be a daily occurrence at a nursery in Bangkok, and when the weather is not suitable, the children would be taken to an indoor playroom that is suitably filled with interesting and engaging activities.
10:00 – 10:15 – Break Time – The children would drink milk and eat fruit, with a varied menu that is healthy. It is important to have regular sustenance as young children quickly burn up energy, and after a short rest, the kids are ready for some integrated learning.
10:15 – 11:15 – Integrated Learning – This is a period when the children are allowed to pursue their chosen interest, and with a wide range of resources in all corners of the room, the teacher and assistants join with the children in exploring various learning activities.
11:15 – 11:45 – Lunch Time – The children and the adults all sit down together, and this is the ideal time to model correct eating behaviour, which is actively encouraged. Rather than simply telling the children how to behave, proper role modelling is used, which is a very effective way to help the children learn about social etiquette when at the table.
11:45 – 12:15 – Physical Activity – Using dance and movement, the children develop physically, while also enjoying the varied activities. Songs teach language, and all the children are encouraged to express themselves freely.
12:15 – 12:30 – Circle Time – The children and the teacher sit in a circle and discuss the day's activities, while also talking about tomorrow's schedule.
Four hours is the perfect duration for a nursery program, and at 12:30, the parents arrive to collect their children, and also spend 10-15 minutes talking with the carers about how their day was spent.