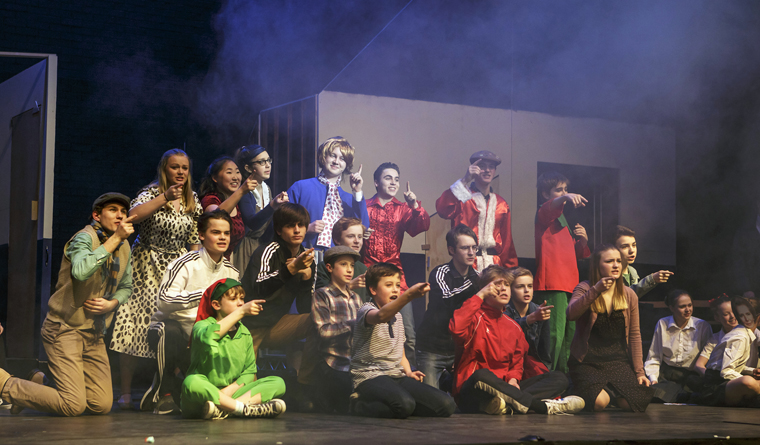 While school is designed to teach us academic subjects, there's a lot more to life than French or Physics, and if you would like to give your child a head start in their pursuit of a rewarding career and all that comes with it, there are programs that give kids essential life-skills that are also great fun. How a child spends their free time is a reflection of their interests, and boredom is often an issue when the children are at home, and if you enrol your child in a drama course, for example, they will benefit in many ways.
Exploring Hidden Talents
When a child enrols in Helen O'Grady drama classes, they are entering a dynamic environment that will help them to discover where their talents lie, and there are so many areas of a drama production, such as:
Acting
Stage & Props
Make-Up
Direction
Sound & Lighting
The production would also need to be scripted by someone and as the kids are involved in every aspect of a production, there are many opportunities to shine. If your child is IT inspired, they could provide valuable support on the technical side of the production, or perhaps creating some art for the set, and with so much to do, every student finds their own level and works as part of a team.
The Value of Teamwork
We all have to collaborate in our working lives and drama school enables children to experience teamwork first-hand, as they go through the many stages of planning and implementing a dramatic performance. All players have a common goal – to put together the very best performance – and everyone has to pitch in and see what they are best suited to do. Teamwork teaches us responsibility, plus it helps us develop essential social skills, as we have to integrate into the group, and working as a valuable member of the team brings with it great satisfaction.
A Caring & Compassionate Environment
When your child joins a drama group, they will become part of a lively and very diverse group of young people and with some expert guidance from a professional group of experts, the group decides on a project that they would like to create. All kids have unlimited amounts of energy and by becoming a member of a drama group, they have something to aim for – a common goal that will require that they think outside of the box – and every member will develop in many key areas.
Boost Self-Confidence
Working together with other children of varying ages, your child will develop healthy self-esteem and have many opportunities to express themselves, and with expert guidance, the group works toward their goal; which is to put on the best performance they can.
If you would like to learn more about drama classes, an online search will help you to locate a nearby drama school, where your child can explore their interests and talents in a positive environment.